On 12 and 13 September 2019, the workshop "Inside Tick" was held in cooperation of the Zoonoses Platform, the Friedrich-Loeffler-Institute and the University of Greifswald. The venue was the practical training room of the Zoological Institute and Museum of the University of Greifswald, which offered sufficient space and an impressive range of stereomicroscopes. The workshop was designed to give the participants an understanding of the anatomical preparation of ticks for obtaining tissue-specific samples for RNA applications. The training was mainly aimed at young scientists who are planning to enter the omic technology and whose scientific focus is on ticks and tick-borne pathogens. The workshop was part of a pilot project funded by the National Research Platform for Zoonoses and was organized and conducted by Dr. Mandy Schäfer and Prof. Dr. Cornelia Silaghi (both IMED). During the two very intensive days, the 20 participants learned how to obtain haemolymph and rectal fluid, as well as how to prepare the digestive and reproductive organs, the salivary glands and the central ganglion. The theoretical introductions to the subject were followed by practical exercises using ticks of thyroid and leather ticks. The event was rounded off with two excellent guest lectures. Dr. Dirk Höper (IVD), head of the laboratory for NGS and microarray diagnostics, gave a comprehensive overview of transcriptome analysis from sampling to data evaluation. Univ. Prof. Dr. Ard Nijhof, Institute for Parasitology and Tropical Veterinary Medicine at the FU Berlin, spoke about new approaches for the investigation of tickhost-pathogen interactions.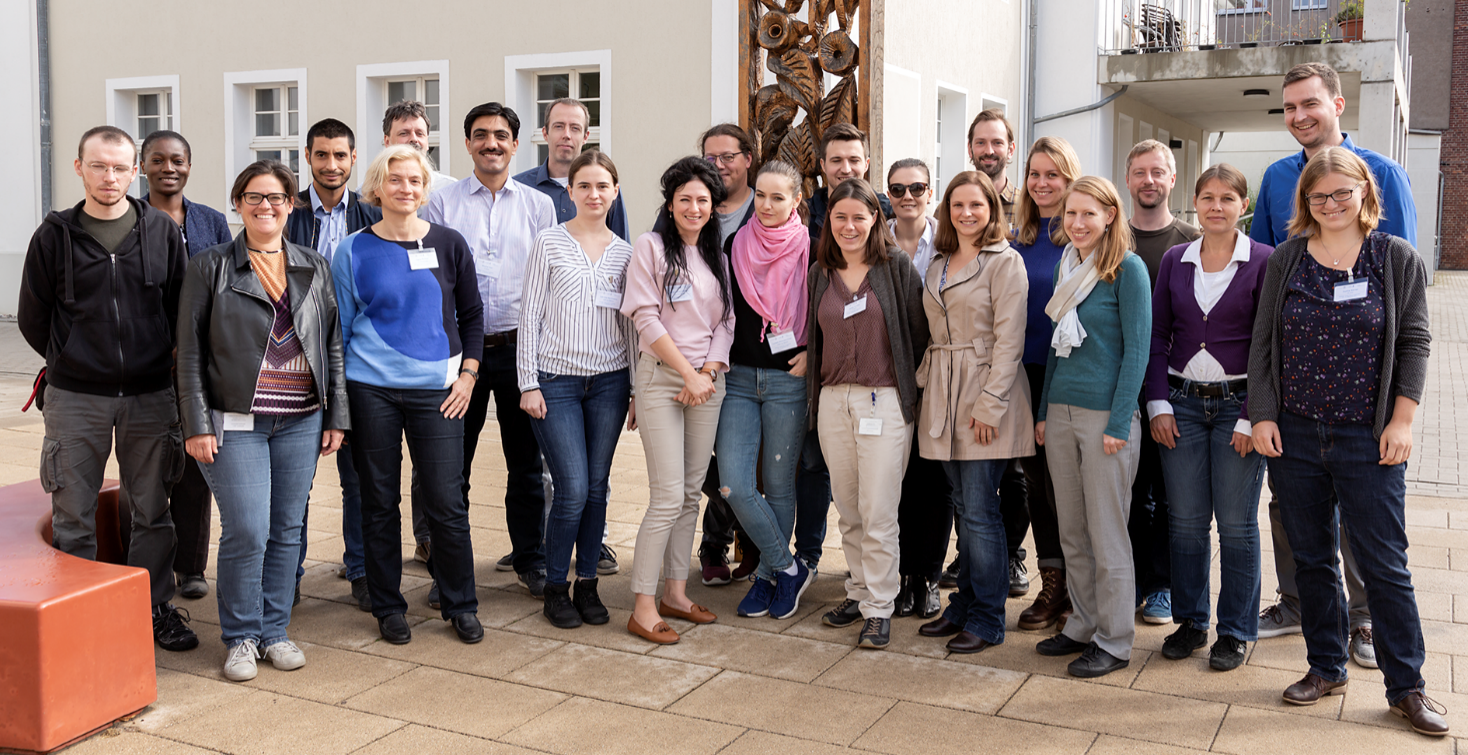 Participants of the "Inside Tick" workshop in September 2019 at the University of Greifswald (Photo: Friedrich-Loeffler-Institut)
In addition to the practice sessions, the coffee breaks, the joint dinner and a guided tour through the exhibition of the Zoological Museum invited the participants to a lively exchange and networking among themselves. As there was already a huge interest in participating during the registration phase (the workshop was fully booked within 10 days!), we are considering to hold the workshop next year as well.
Text: Mandy Schäfer