After the successful Junior Scientist Zoonoses Meeting 2013, the JSZM 2014 of the National Research Platform for Zoonoses took place from 2-4 June 2014. This year's venue was the Werkhof Hannover. More than 40 junior scientists from different institutions and disciplines took part in the event. In the course of the event, Dr. Susanne Röhrs (Friedrich-Loeffler-Institute, Riems), representing young scientists, was elected member of the internal advisory board of the Zoonoses Platform.
---
As in 2013, the JSZM was organized by committed young scientists from the Zoonoses Platform on the initiative and with the organizational support of the staff at the Riems site.
The speakers were Prof. Dr. Marylyn Addo (UKE Hamburg-Eppendorf), Dr. Stefanie Becker (Friedrich-Loeffler-Institute, Riems), PD Dr. Hildegard Büning (University Hospital Cologne), Dr. Isabella Eckerle (University of Bonn), Prof. Dr. Gérard Krause (Helmholtz Centre for Infection Research), Prof. Dr. Lothar Kreienbrock (TiHo Hannover), Dr. Michael Laue (Robert Koch-Institut Berlin), Dr. Veronika von Messling (Paul-Ehrlich-Institut Langen), Dr. Nadine Pippel (Graudiertenkolleg Hannover), Dr. Astrid Puppe (German Rheumatism Research Center Berlin) and Prof. Dr. Friedemann Weber (University of Marburg).
In topic-oriented Round Tables and Poster Sessions, the participants made effective and committed use of the opportunity to present their results to each other, to engage in interdisciplinary discussions and to network across disciplines and institutions. Keynote speeches on data management, microscopy techniques, animal experiments and cell line development offered an insight into relevant topics in zoonoses research. The same was true for the presentations on the do's and don'ts in the preparation of funding applications and the opportunities for young scientists at the German Centre for Infection Research (DZIF). The motivational lectures and presentations on job descriptions by established scientists met with a particularly positive response from the participating young scientists due to their inspiring and accessible nature. However, lecturers were also very open and committed to the JSZM.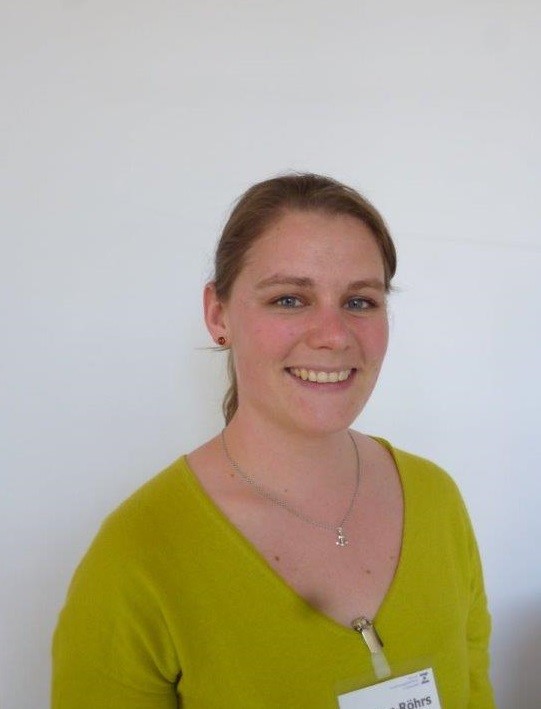 Susanne Röhrs (FLI Riems), Junior representative on the Internal Advisory Board 2014/ 2015

Following the meeting, the election of the junior representative for the Internal Advisory Board of the Zoonoses Platform took place. From among the young scientists present, Ms Susanne Röhrs (Friedrich-Loeffler-Institute, Riems) was elected as a member of the Internal Advisory Board. As of October 2014, she will represent and protect the interests of young scientists in the National Research Platform for Zoonoses.
As in the previous year, the event was well received by all participants. This encourages the Zoonoses Platform to offer the JSZM as a successful format for the promotion of young scientists again next year.