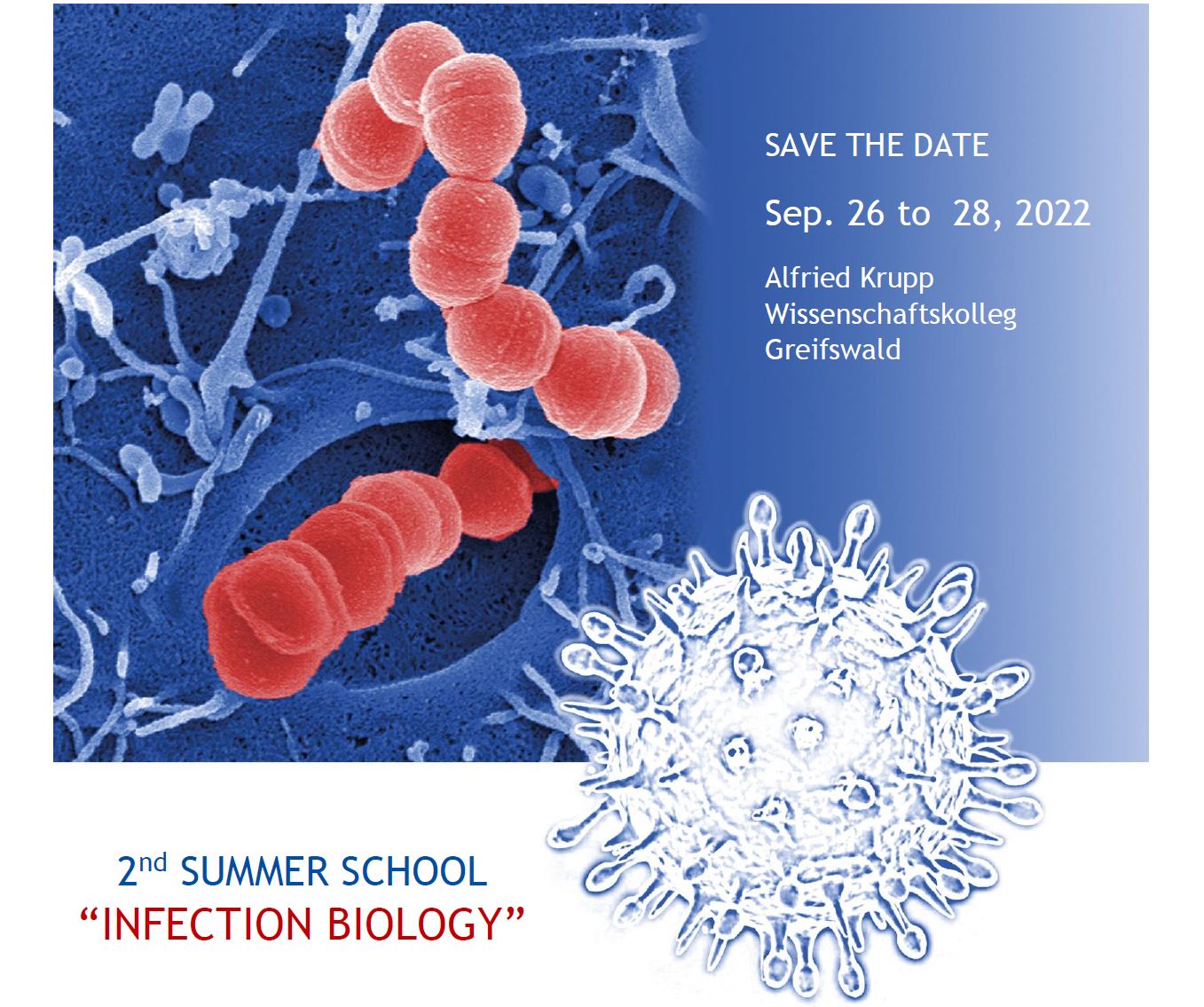 The interdisciplinary 2nd Summer School on "Infection Biology" addresses established experts and promising young scientists working in microbiology, virology and infection biology. The topics include state-of-the-art presentations on bacterial and viral interactions with the human host as well as recent advances in the understanding of co-infection mechanisms and pathophysiology. The program of the Summer School combines keynote lectures, oral presentations by experts in the field and young investigators and posters. Moreover, a panel discussion on One Health issues will be held by prominent researchers. Additionally, several informal get-togethers will facilitate the scientific exchange between invited speakers and participants and aim to establish new contacts or collaborations.
Date: September 26 - 28, 2022
Venue: Alfried Krupp Wissenschaftskolleg Greifswald
Martin-Luther-Straße 14
D-17489 Greifswald
The Summer School is a joint effort of the University Greifswald, the Friedrich Loeffler Institute (FLI), Federal Research Institute for Animal Health, the University Medicine Greifswald, and the Alfried Krupp Wissenschaftskolleg Greifswald. The event is planned as an attendance event. Should pandemic-related adjustments be necessary, a hybrid form will be used.
Further information can be found on the website: https://summer-school.fli.de