Within the framework of this cross-sectional project, a new animal model with red-backed mice was established, which allows investigations under laboratory conditions with pathogens isolated from these rodents. Conventional laboratory animals often do not provide the appropriate framework for this. In addition, pathogens are increasingly being isolated from reservoir animals, which are difficult to research in the laboratory.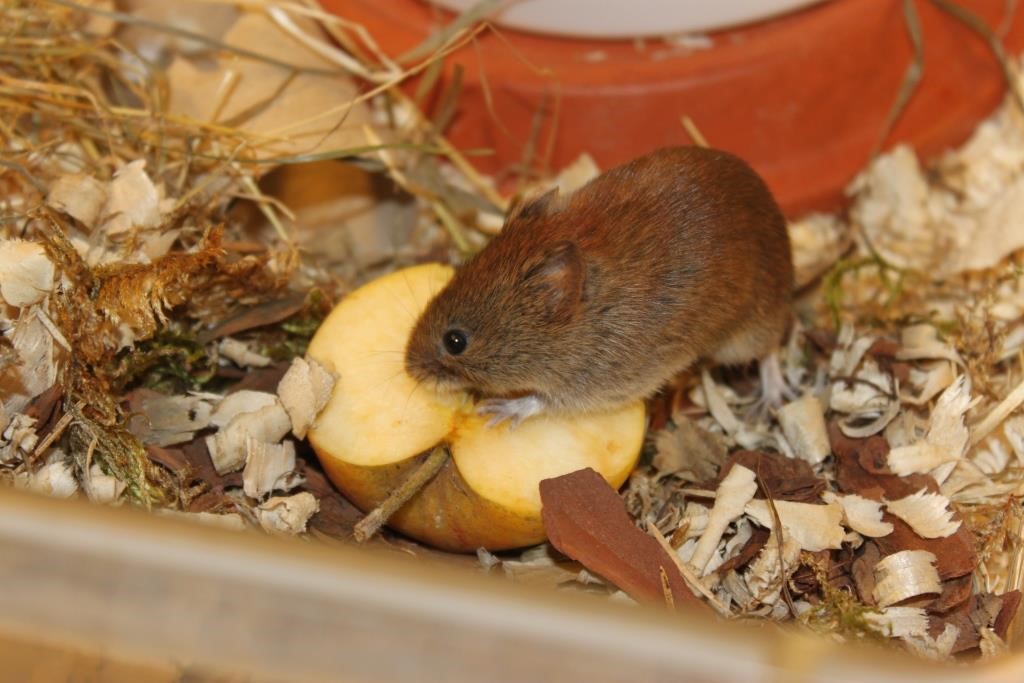 Photo: Susanne Röhrs
The newly established Red-backed Mouse model was first evaluated on three pathogens: Hantavirus, cowpox viruses and murine hepaciviruses. The species-appropriate keeping, prerequisites for successful breeding and the species-appropriate handling of these animals were established. Subsequently, first experiments were carried out on the basis of the described pathogens and molecular biological and immunological tools were generated or selected from existing laboratory rodent reagents.
One result of the cross-sectional project is a handbook on the breeding and keeping of red-backed mice as laboratory animals. This is available in German from the project coordinator (see below for contact details).
Specific questions on immunology, pathology and the course of infection could be developed in first, interdisciplinary cooperations with partners of different laboratories. The project results were presented and discussed at a concluding workshop on 10 and 11 February 2016 at the Friedrich Loeffler Institute on the island of Riems.
Coordination: Dr. Susanne Röhrs (Stiftung Tierärztliche Hochschule Hannover, RIZ) and Prof. Dr. Christian Drosten (Charité Berlin)
Project start: 01.10.2015
Sponsor: BMEL
---